Mark Zuckerberg showcased his martial arts prowess at a local jiu-jitsu tournament in Northern California, winning both gold and silver medals in his first-ever competition.
The 38-year-old Facebook founder's impressive performance took place in Redwood City, located approximately 10 miles from Palo Alto, where he competed in both Gi (jacket) and no Gi categories. It was an excellent demonstration of the martial arts training that Zuckerberg has been undertaking.
Mark Zuckerberg's performance is particularly impressive given his relatively short time training in martial arts. He had mentioned during a conversation with Joe Rogan last year that he started practicing during the Covid-19 pandemic.
Despite his remarkable success in most of his matches at the tournament, there was a moment of controversy. During one fight, Zuckerberg appeared visibly upset with the referee. The reason for his dissatisfaction remains unclear, but after a brief and heated conversation with the official and his opponent, they all eventually shook hands.
But, all in all ... Zuck was awesome.
And, some of the biggest stars in MMA congratulated him on the medals ... with guys like Israel Adesanya, Brandon Moreno, and Alex Volkanovski heaping praise on the billionaire.
"Wow congrats 👏👏," Moreno, the UFC flyweight champ wrote.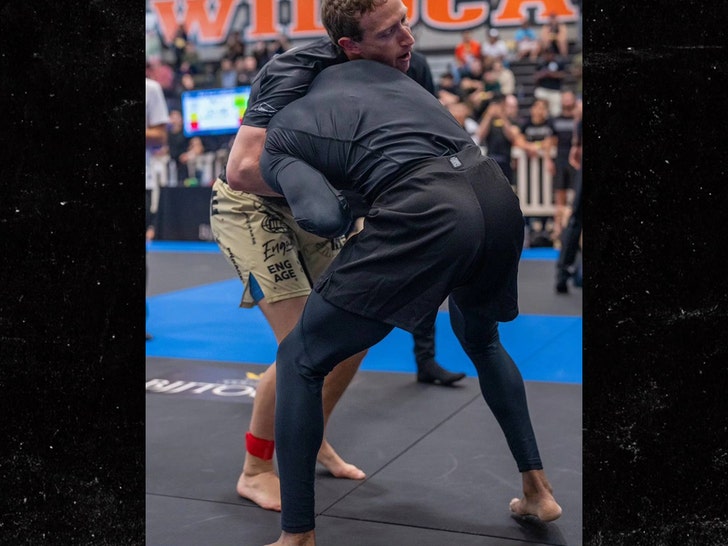 Volk, the UFC featherweight champ commented ... "Legend! Love the shorts mate"
"When the #1 pound-for-pound fighter in the world gives you shorts, you wear them" ... Zuckerberg responded to Alex.
Somebody call Dana White ... let's get this guy a contract!
✅ Free online/print business listings