Salt Papi is having a hard time finding fights these days.
The influencer boxing scene, currently dominated by Jake Paul and KSI, has witnessed the emergence of a new contender - Salt Papi (real name Nathanial Bustamante) over the past year. His exceptional performances have earned him the title of the most skilled influencer boxer. In his latest bout, Papi delivered a knockout punch to former MMA fighter and 2-0 influencer boxer Josh Brueckner with a stunning left hand in January, which garnered praise from professional boxers Ryan Garcia and Sunny Edwards. However, this victory has presented a new challenge for Papi, as no one seems to be willing to take him on in the ring.
"That's what's happening right now," Papi told Arield Helwani on The MMA Hour. "All the influencers don't want smoke. They don't want the smoke, that's why I have to fight real fighters. They're just scared. They're scared of my knockout punching power. They don't want to go to sleep. I also like a real challenge, so that's why I'm fighting this guy.
"I would be scared as well if I was them. If I see this guy knocking out Josh Brueckner, 6'1", MMA fighter, just like that with one punch, I would be scared, too."
Papi's upcoming match will be against Anthony Taylor, a former MMA fighter with a record of 7-5, most of which was achieved during his time in Bellator before transitioning into the influencer boxing world - much like Brueckner. With a victory over Taylor, Papi would secure his third triumph under the Misfits Boxing banner, with hopes of attracting bigger names in the influencer boxing scene to consider him as a potential opponent in the future.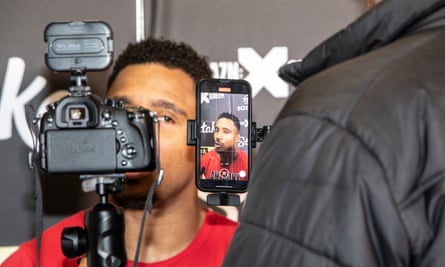 "Hopefully KSI, Jake Paul, or Tommy Fury [would be next], but it's always up to them," Papi said. "It's up them at the end of the day... "I believe KSI likes competition and he said he will knock out everybody.
"I don't really care too much. I just want to keep fighting for now, while I'm healthy. Make as much money and have fun, really. I'm just having fun."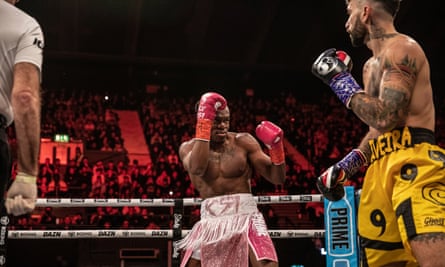 Papi acknowledges that with only slightly more than a year in the fight game, he still has a long way to go as far as being a professional. When asked to rank the top influencer boxers, he put Paul as No. 1 and KSI as No. 2, admitting were he to fight either right now, he may lose. However, he does think those fights will happen eventually, and when they do, he believes both Paul and KSI will need to be cautious.
"I think when they fight me, it's going to be a chess match," Papi said. "They're not going to charge on me. They know what I can do."
And when his boxing career is all said and done, Papi says that before his time is up, he definitely wants to try his hand at MMA as well.
"Maybe Misfits can start another fighting company," Papi said. "I would like to get into MMA in the future, when the boxing is finished, I've got nothing else to do, I'll do MMA. I've got the hands already."
Salt Papi takes on Anthony Taylor at Misfits Boxing 7 on May 13 at Wembley Arena in London.
✅ Free online/print business listings