Alexandre Pantoja received a warm hero's welcome at his gym, American Top Team, on Monday afternoon, just two days after his victory over Brandon Moreno.
The atmosphere inside the renowned Coconut Creek, Florida gym was nothing short of remarkable.
The entire American Top Team community, including notable figures like King Mo, Kayla Harrison, and Johnny Eblen, came together to honor Pantoja's achievement of capturing the flyweight title. The scenes from inside the gym were filled with excitement and joy as they celebrated Pantoja's remarkable accomplishment.
Pantoja made his way through the gym, proudly donning the belt over his shoulder, as fellow fighters and coaches lined up to offer their heartfelt congratulations.
For those who missed it, the showdown between Pantoja and Moreno has been widely regarded as one of the standout fights of 2023 (earning the distinction of Fight of the Night as well). The intense battle unfolded over the full 25 minutes, with Pantoja emerging victorious by way of a hard-fought split decision.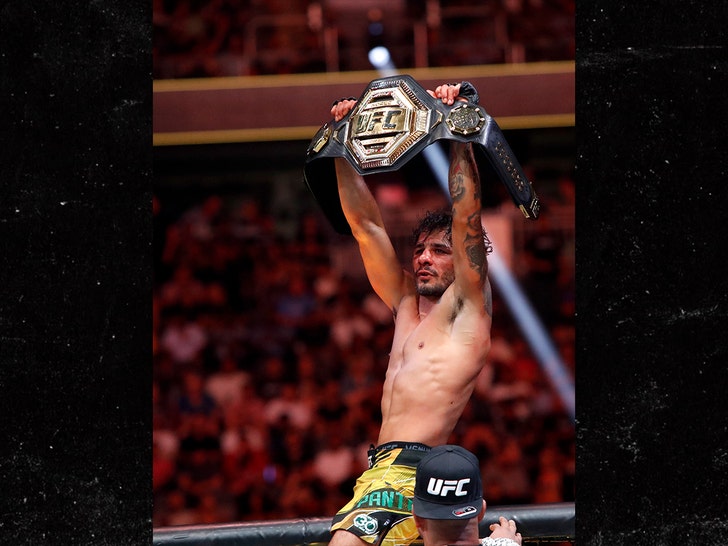 As expected after a 5-round war, Pantoja was a little beat up ... brandishing visible bruises on his face.
But we're guessing he doesn't feel a thing ... as the veteran fighter is now on top of the MMA world.
Congratulations!
✅ Free online/print business listings