In response to Dillian Whyte's request, Anthony Joshua has made the decision to eliminate the rematch clause from the contract he sent to Whyte.
The two British heavyweight rivals, Joshua and Whyte, are currently engaged in advanced negotiations for a highly anticipated fight scheduled for August 12. As progress is being made, a revised contract has been delivered to Whyte's representatives for their consideration.
Eddie Hearn has revealed that Anthony Joshua's team has taken the necessary steps to remove a rematch clause that had the potential to disrupt the highly anticipated rematch with Dillian Whyte.
Joshua and Whyte have been engaged in discussions regarding a rematch scheduled for August 12, marking eight years since "AJ" secured a knockout victory to avenge his previous amateur loss to Whyte. However, Whyte recently expressed his dissatisfaction with a rematch clause inserted by Joshua's team. Fortunately, Hearn has confirmed that the clause has now been removed, eliminating the obstacle in finalizing the fight agreement.
The 44-year-old, who promotes both heavyweights, told Boxing Social on Thursday (29 June): "Firstly, a lot of people talk about rematch clauses. When there's such a huge A-side in the fight, you have to do your job as a promoter. Every huge name that I've worked with in boxing has a rematch clause in their fights.
"Secondly, it's me that requests that. Let me tell you the main reason why: Anthony Joshua is about to fight Deontay Wilder for $50million or $60m; he's choosing to take a dangerous fight a few months before, where if he loses, he's quite out in the wilderness – and also loses [the opportunity of] the Wilder fight in December.
"So if we're giving that opportunity to someone else, of course we're gonna look for a rematch clause. Not against my will, but probably against my advice, Anthony Joshua came out last night and said: 'I don't give a f*** about the rematch clause, I'm gonna knock him out, so just tell him to sign the contract. Give him a complete, simple contract.'
"Dillian Whyte replied and said, 'I'm not gonna do any promotion around the event, I don't want a rematch clause,' so we've just gone back now and given him no rematch clause, 12 August, done. The worry I have is: I sent that email, and 10 minutes later, Sky Sports are running a story... It's like, do you want this fight, or is this some kind of mission to land another fight?
"The great news now is: They have the contract, no rematch clause, 12 August – absolutely nothing in the contract of any regard that's gonna cause anyone any problems. Let's see. I don't think they're gonna sign it; I hope they do. AJ wants this fight bad, it's the fight that he wants.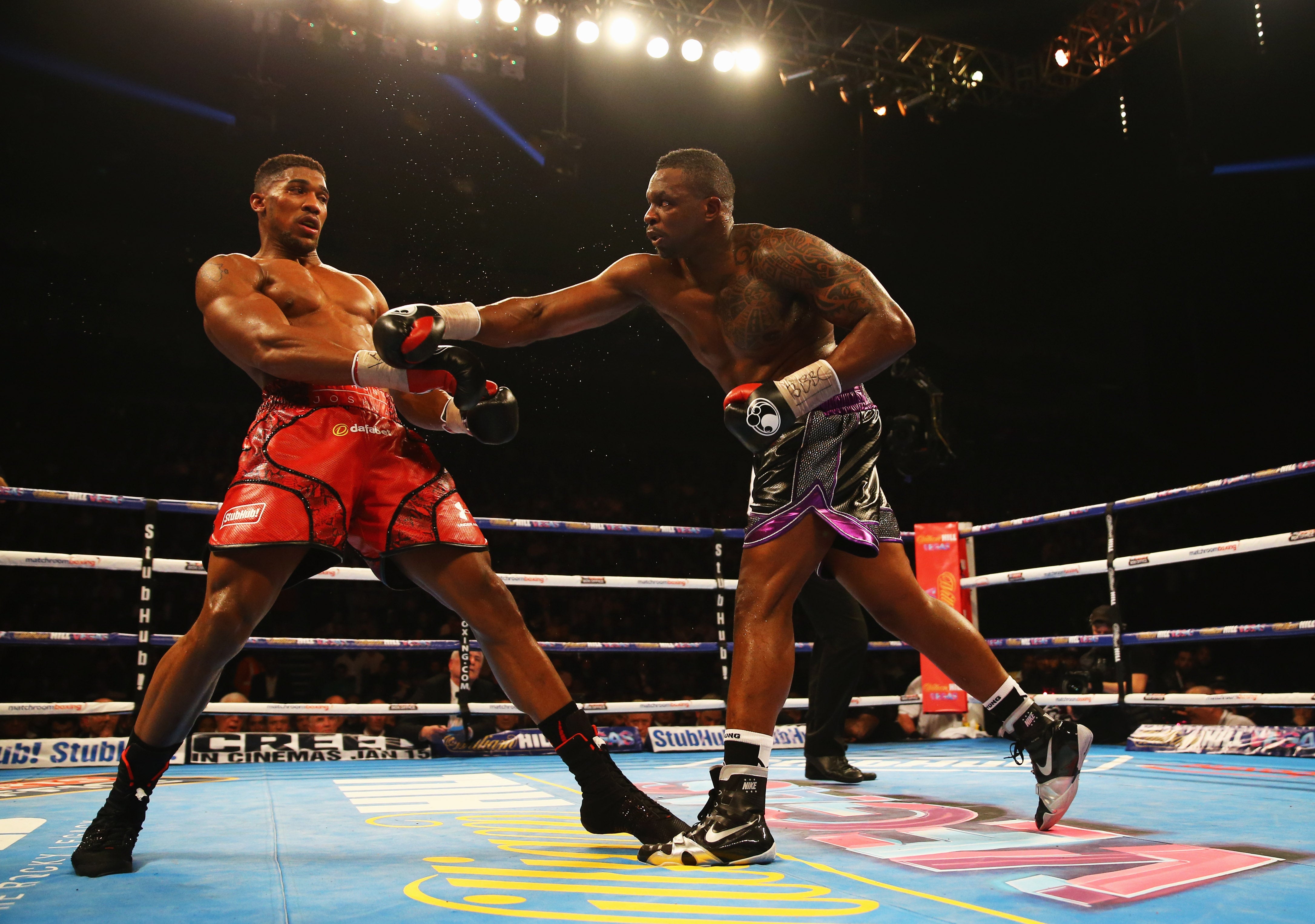 "But we want to announce on Saturday. It's Thursday now, we've got 48 hours. I'm not gonna put a deadline [on it], because it starts rattling people, but the deadline's on us to announce the fight – and other opponents that we've got ready to go. I know Dillian loves a big fight, it's there for him. Hopefully he signs."
Whyte, 35, last fought in November, narrowly outpointing Jermaine Franklin to bounce back from a TKO loss to Tyson Fury last April.
It's known that AJ is also in advanced talks to face Deontay Wilder in Saudi Arabia in December, but wants to face Whyte in the meantime.
Hearn updated: "We have meetings tonight and tomorrow with Saudi representatives to try and close AJ vs Wilder.
"Wilder's team are also in London, which shows you the keenness to get that done. Fingers crossed...
"We hope that we can agree terms while they're here, finalise the money and move forward with that fight.
"As I said, Wilder's team are here as well, that's very encouraging.
"We all wanna make the fight."
✅ Free online/print business listings