Jake Paul recently demonstrated his penchant for extravagant spending by splurging a significant portion of his vast fortune on a shiny new Ferrari, worth nearly half a million dollars.
However, much to the surprise of many, Paul managed to break the car on the very same day he purchased it, living up to his moniker as "The Problem Child."
Visiting Ferrari Puerto Rico in San Juan, Paul indulged in a lavish purchase, shelling out a whopping $421,000 for the exceptionally rare automobile.
The Ferrari 296 GTB is pretty amazing. It goes 0-60 MPH in 2.7 seconds, and 0-100 in 5.1 seconds. It does the standing quarter mile at 9.9 seconds and has a top speed of over 200 MPH.
26-year-old Paul documented the purchase in his latest vlog ... picking up the car, and putting it straight to the test.
Yeah, no breaking-in period here.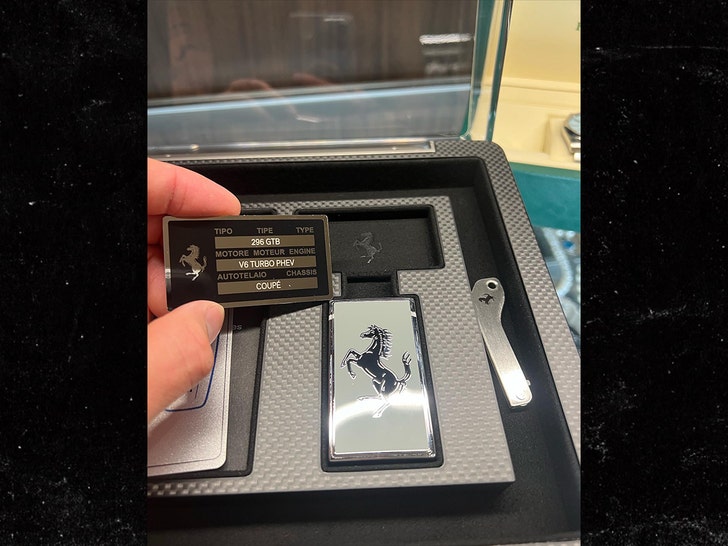 Jake decided to take his new Ferrari, the 296 GTB, for a spin in an open parking lot, eagerly engaging in a series of donuts. However, the high-performance vehicle was less than thrilled with Paul's driving antics, as every warning sign on the dashboard illuminated, including a clear instruction to "go to dealer."
The current status of the supercar remains unclear, leaving us uncertain as to whether Jake sought repairs for the vehicle or simply parked it in the garage of his extravagant $15+ million mansion.
✅ Free online/print business listings