Logan Paul has opened up about the deep fear he experienced for his brother, Jake, during the early stages of his career due to relentless internet hate.
He candidly admitted that both he and their father genuinely worried that Jake might resort to taking his own life.
In the recently released Netflix documentary, "Untold: Jake Paul the Problem Child," Logan shared how Jake faced severe backlash and reached an all-time low following numerous controversies. The weight of the negative attention and criticism had them deeply concerned about Jake's well-being and safety.
"I mean, both my dad and I felt worried for my brother's life," Logan said. "Jake's always been pretty emotionally unpredictable, and volatile."
"There was a point where we were both legitimately concerned that Jake was going to kill himself."
Jake was low-hanging fruit for internet trolls during the start of his YouTube fame ... getting backlash for wild pranks and outrageous stunts that led to pissed off neighbors and losing his role on Disney's "Bizaardvark," as well as lucrative endorsement deals.
"It was easy to rip me apart," Jake said. "It became a thing to hate Jake Paul."
"It's not easy to be hated by the whole entire world and it creates a very dark mental place."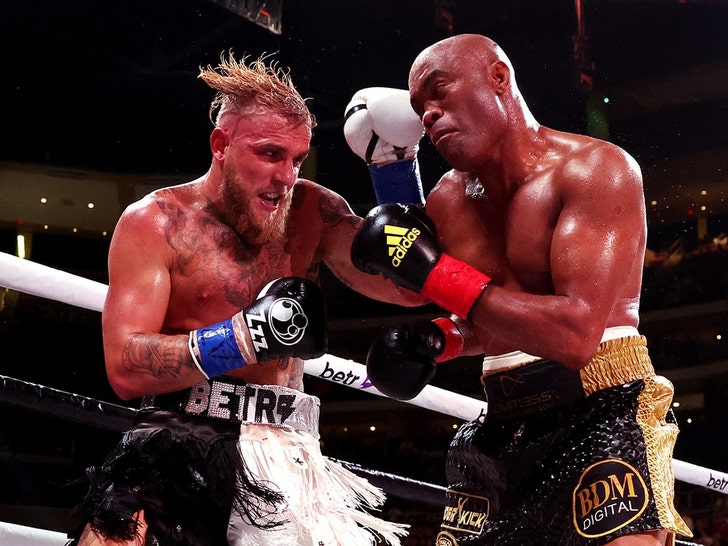 Through boxing, Jake Paul discovered a new sense of purpose, and as a result, he has experienced a surge in popularity and gained admiration from esteemed figures in the sport, including Mike Tyson.
In recent times, Jake has achieved victories against notable former UFC stars like Ben Askren, Tyron Woodley, and Anderson Silva. Despite facing his first career loss, he remains determined to prove himself, and this weekend, he is set to step into the ring against Nate Diaz, aiming to bounce back and continue his pursuit of success in the boxing world.
If you or someone you know is struggling or in crisis, help is available. Call or text 988 or chat 988lifeline.org.
✅ Free online/print business listings