As the Writers Guild of America (WGA) negotiates a new contract with the Alliance of Motion Picture & Television Producers (AMPTP), Marvel Studios and their upcoming MCU movies may potentially be impacted by a looming writers' strike.
If a deal is not reached by midnight on Monday, May 1, Hollywood writers would be barred from working until a new contract is agreed upon with the studios. This could mean months without pay for the writers, making it crucial for the WGA and AMPTP to come to a fair agreement.
While it is important to prioritize fair pay for writers, it's also worth noting that a potential strike would significantly disrupt the production of many upcoming MCU films and series.
Below are 6 MCU movies that could be most impacted by the WGA strike.
6 MCU Films Could Be Impacted by a WGA Strike
According to a report in the Atlanta Journal-Constitution, in the event of a strike, "everything new is going to be affected." Below are the six MCU movies from Marvel Studios that could be affected, should the Writers Guild of America strike this week...
Thunderbolts (July 26, 2024)
The principal photography for the upcoming MCU film Thunderbolts, which focuses on misfit heroes and former villains, is slated to begin in June. However, even if the script is completed by that point, the ongoing WGA strike could cause significant disruptions to the shoot.
Blade (September 6, 2024)
The highly-anticipated Mahershala Ali-led Blade has faced several production delays since its announcement at San Diego Comic-Con in 2019. With filming scheduled to begin in late May, a writers' strike could cause yet another delay or force the production to move forward without any working writers. As the film already has a release date, the latter option may be pursued, which could potentially affect the quality of the final product.
Deadpool 3 (November 8, 2024)
Thousands of fans are hoping that the production of Ryan Reynolds' Deadpool 3 will not be affected by the potential Writers Guild strike. Unfortunately, with the movie set to start filming in May, it is unlikely that any action can be taken. Moreover, the guild has sent a stern message to its members, warning them not to cross picket lines.
Fantastic Four (February 14, 2025)
The highly anticipated Fantastic Four reboot might face some delay if the Writers Guild decides to go on strike. Although the movie's production is not scheduled to start until early 2024, a strike could affect the screenwriting process, which is crucial for Marvel Studios to ensure the best possible debut for the superhero team. If the writers are not allowed to work on the script, it is possible that the film's release date could be pushed back. Fans of the Fantastic Four franchise may have to wait longer for the reboot they have been eagerly anticipating.
Avengers: The Kang Dynasty (May 2, 2025)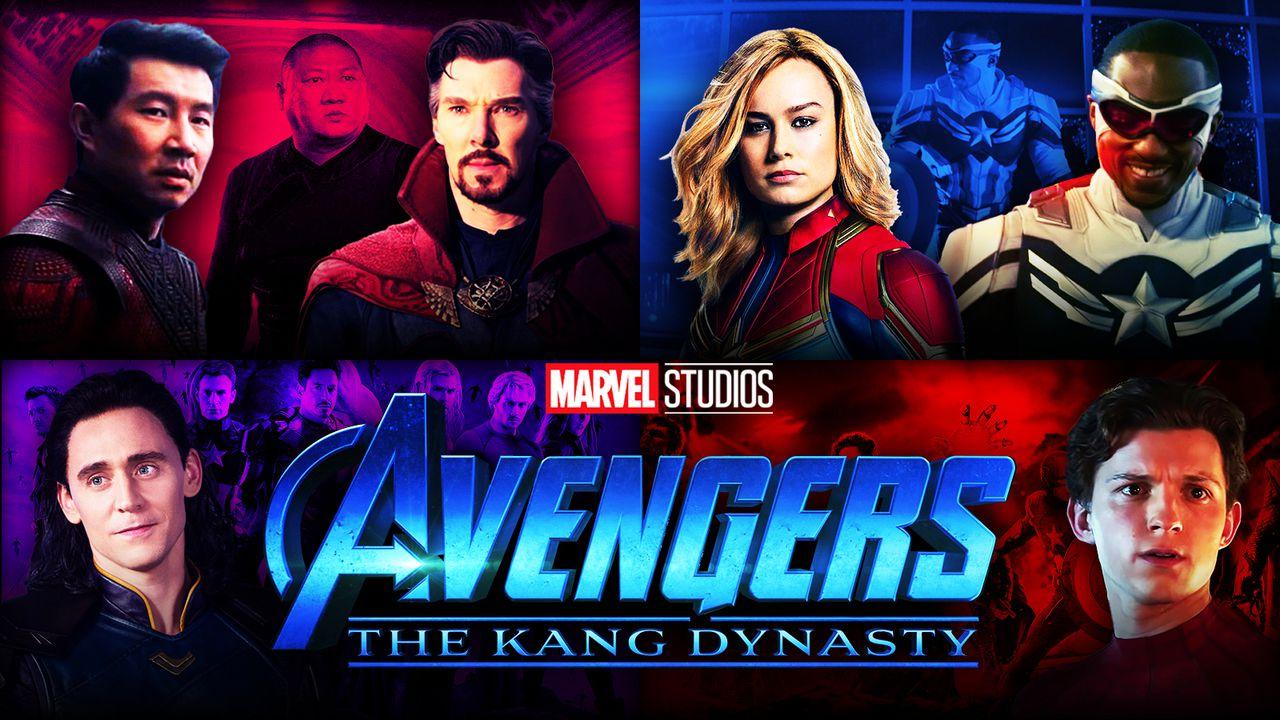 If a strike were to occur, the screenwriting process for Avengers 5 could be affected, potentially leading to a delay in filming and, consequently, a postponed release date. However, since filming is scheduled to begin in Spring 2024, there is a possibility that the screenplay for the movie is far enough along that a writers' strike may not have a significant impact on the production.
Avengers: Secret Wars (May 1, 2026)
Avengers: Secret Wars, which is set to be released in 2026, may face delays due to the potential writers' strike. While not every Marvel Studios film will be impacted by the strike, some projects are more vulnerable than others.
The Marvels is currently in post-production with a November release date, while Captain America: New World Order is likely close to finishing its shoot, making them less susceptible to delays.
As for Disney+ projects, Ironheart, Secret Invasion, Echo, and Loki Season 2 have completed filming and will not be affected by the strike. However, Wonder Man, Agatha: Coven of Chaos, and Daredevil: Born Again are still in production, and the strike could pose a threat to their schedules.
✅ Free online/print business listings